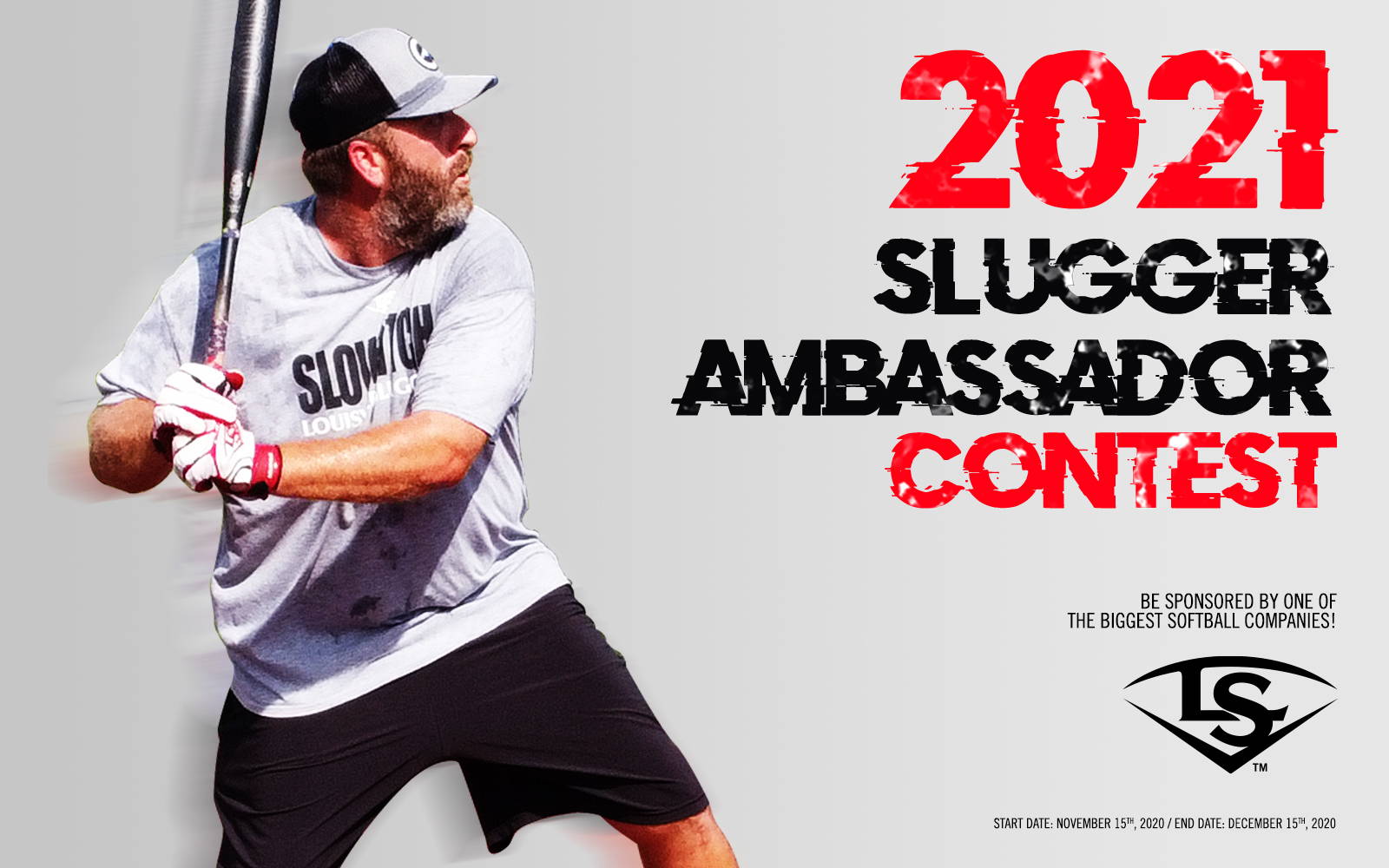 Be sponsored by one of the biggest softball companies!
Contest details:
• Start date: November 15th, 2020 • End date: December 15th, 2020
• 3 Ambassadors will be randomly chosen across USA by Lanctot Team Sports Division
• 1 USSSA 1 SENIOR 1 WOMEN
• 1-year sponsorship prize
• You will receive:
- Louisville Slugger Bat
- Louisville Slugger Bag
- Louisville Slugger Batting gloves
- Swag, caps and t-shirts etc.
How to enter:
Post on your social network(s) Facebook and/or Instagram a short bio of yourself and include the following:
1. Why you love the sport and should be a Slugger Ambassador.
2. Picture of you using Louisville Slugger product(s).
3. Tag 5 friends in your post
4. You MUST include the #sluggerslowpitch hashtag to be eligible for the contest.
Winners will be contacted and the announcement will be on Friday, December 15th, 2020.