So you got a new bat and you're ready to rush to the field and hit some bombs with your new Slugger weapon….not so fast!
Have you thought about what your bat needs? Just like a fielding glove, a bat needs to be broken in a certain way for it to reach its maximum potential.
Do you know what affects your bat, its performance, and its lifespan?
Weather plays a big factor with the barrel which can also weaken the composite in some areas if not taken into consideration.
When you get your new bat, it may have travelled through different temperatures, has been handled by many people throughout the process…. It's very possible it's not ready to use as soon as you get it.


TIP: Give your bat 4-6 hours at room temperature to regulate from its journey to you before unwrapping it or using it.
Once the bat temperature is regulated, now it's time to break it in before using it in game play.


Why go through this process?

Composite bats are made with high performance materials and breaking in a bat is crucial to loosen the resin inside of the barrel to activate its main performance qualities. Ever hear your coach say, take care of your gear and your gear will take care of you? A little love to your bat early on, will go a long way.
How do you break a bat in for maximum performance?
First you need to make sure you are using the right softballs balls, in this case we strongly suggest using 52 Core /300 Compression balls throughout the process.
Secondly, you want to also make sure you are not using it in cold weather, ideally you want to use it in temperatures above 65 Fahrenheit or 18 degree Celsius.
Example of balls NOT to use: any balls above the 52 Core and 300 Compression will affect the lifespan of your bat.
Lastly, once you have those 2 covered, you'll want to follow the below steps.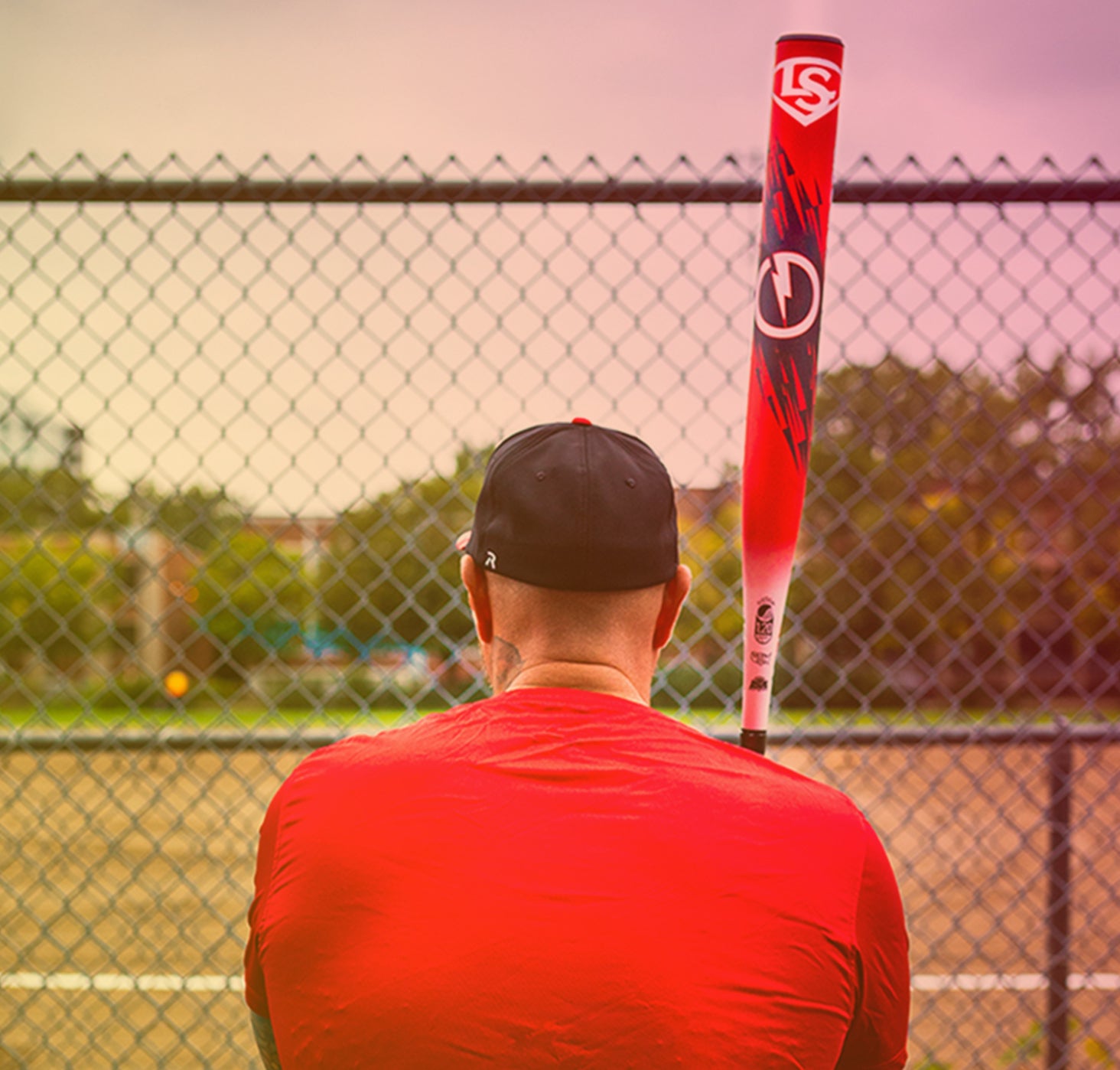 Step.1
Start off on a tee with 52/300 balls and swing at 25%, almost like just putting bat on ball for soft rollers in the infield. Do that for 25-35 balls while rotating the bat ¼" after each swing.
Step.2
Same set up on a tee, get to 50% power for another 25-35 balls while rotating your bat ¼" after each swing.
Step.3
Get in a round of soft toss hitting at 75% for another 25-35 balls while rotating your bat ¼" after each swing.
Step.4
Lastly, go to live pitching at 100% for another 25-35 balls while rotating your bat ¼" after each swing.
In the right conditions and using the right balls your composite bat is officially broken in and primed for Game Play!
Now you're ready to hit the field and show off its awesome design while backing it up with a true pro performance!


Last tip: Once it's broken in, keep your bat for Game Play only. You don't want to use it for BP as its lifespan is directly linked to the conditions you use it in, the balls you hit and the number of impacts it takes.


Thanks again for joining the Slugger Slow Pitch Family and enjoy your new bat!


#SwingSlugger
OUR RECOMMENDATIONS
Regular price

Sale price

$329.99

Unit price

per

Regular price

Sale price

$329.99

Unit price

per

Regular price

Sale price

$269.99

Unit price

per